Big Brown Storage
Case Study
Big Brown Storage is a an indoor and outdoor storage facility located in Belmont, Michigan.
The company had a lot of empty units it was struggling to fill, a problem that wouldn't go away. It was putting stress on the business, so the company went looking for help.
Big Brown has a direct partnership with one of Deksia's clients, Aspire Communities. Big Brown saw firsthand how Deksia's marketing team was able to transform Aspire's brand through an extensive rebranding and thought Deksia might be able to help them, too.
When they came to Deksia, they had one goal in mind: to fill empty units. Prior to coming to Deksia, Big Brown Storage was called Northern Self Storage, and their presence online and elsewhere was nearly invisible.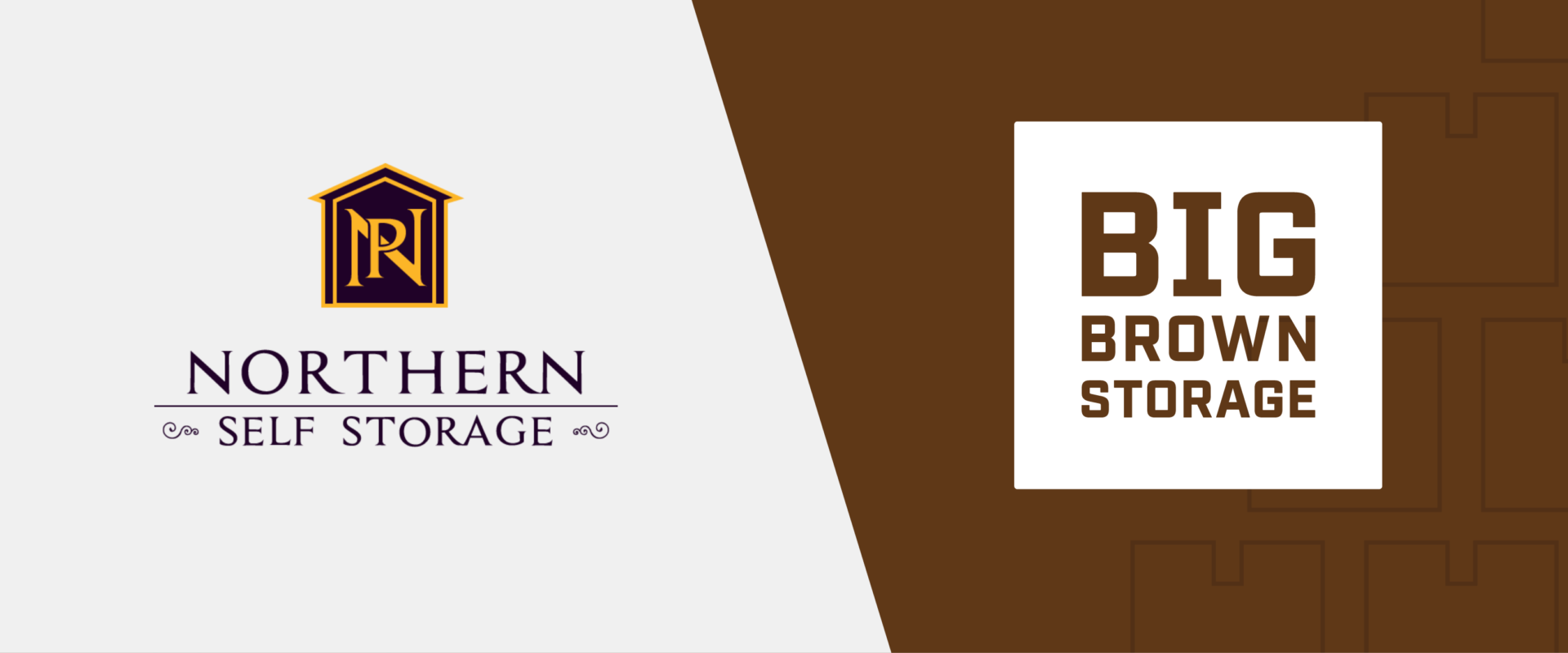 The Process
Coming up with a Solution
Deksia sat down with the team at Big Brown to listen to them share their goals and desires for their business. Through a facilitated discovery process, Deksia helped Big Brown uncover essential truths and insights about their business that became a roadmap for rebuilding their brand.
Before any other marketing efforts could be implemented, the first step was renaming the company. Although Northern Self Storage is a good name, there was some competition in the area with similar companies who had similar names. The brand needed a unique name to make it stand out from the noise.
Through a rigorous research and vetting process, Big Brown Storage was renamed, given a new logo for the new brand, and visual identity was constructed so the rest of the marketing work could unfold.
With little-to-no internet presence, the first and most critical piece Deksia built was the website.
A website is the single most important and effective marketing tool a business can have. The marketing team built a visually pleasing, high-functioning website that fully automated the entire sales process. From the initial purchase of the storage rental to making monthly payments, Big Brown Storage customers have all the information they need at their fingertips.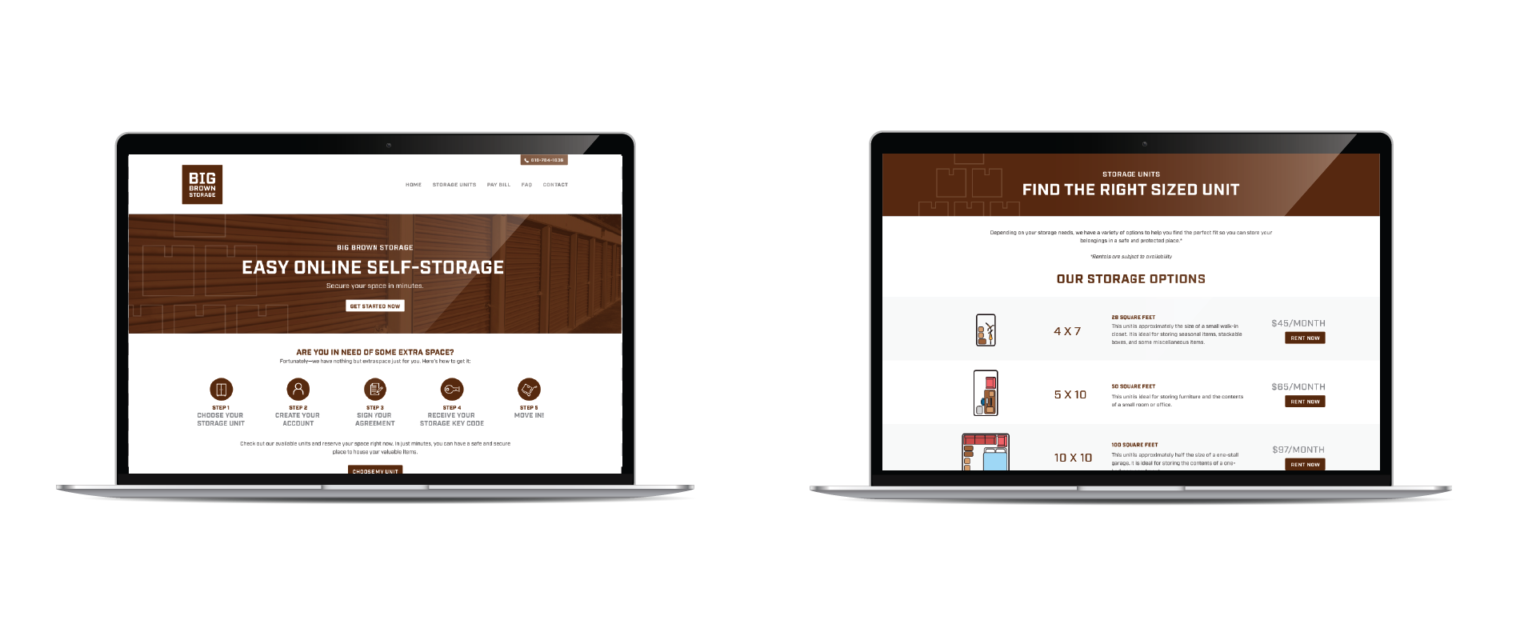 After creating the website, Deksia's digital team created a social media campaign that geo-targeted audiences in Big Brown's demographic and built and launched an SEO campaign. These tactics would get Big Brown's name and messaging in front of the right audience at the right time.

Proof of Success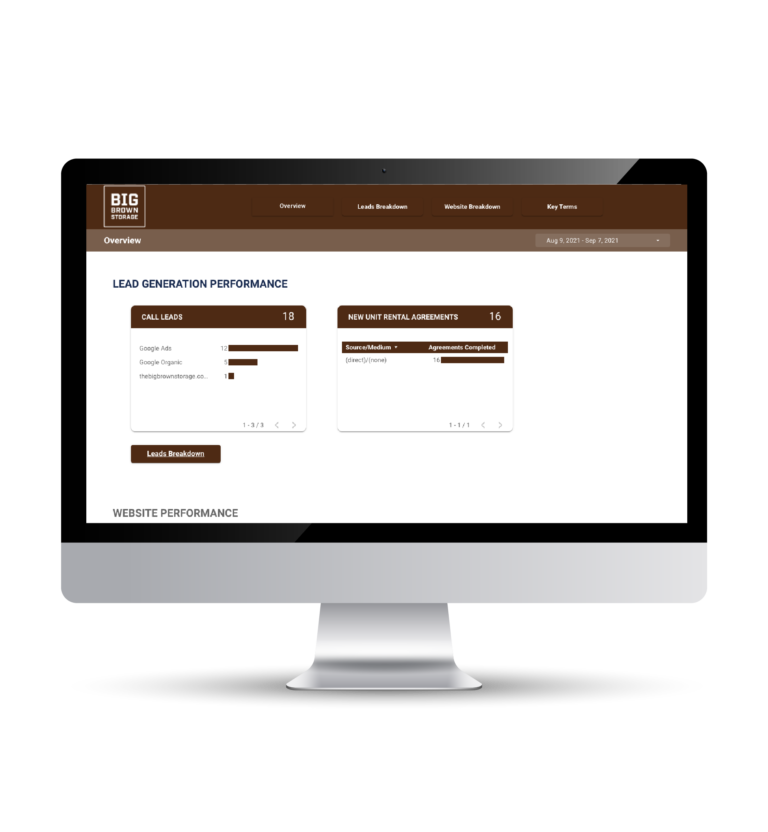 Big Brown Storage set a goal of having 90% of its storage units filled by the end of the first year working with Deksia.
Deksia is currently exceeding monthly leads, expecting to surpass this goal by the end of the year.
Through the live dashboard, Deksia is able to track where all of the marketing ROI is coming from. From managing units rented, activity on the website, interactions with geo-targeted ads, and other marketing tactics, Deksia and Big Brown are able to manage and analyze its efforts in real-time. This gives Deksia the ability to see where tactics are and aren't working in the marketing funnel, and where to make adjustments to keep the marketing running as an ROI-generating machine.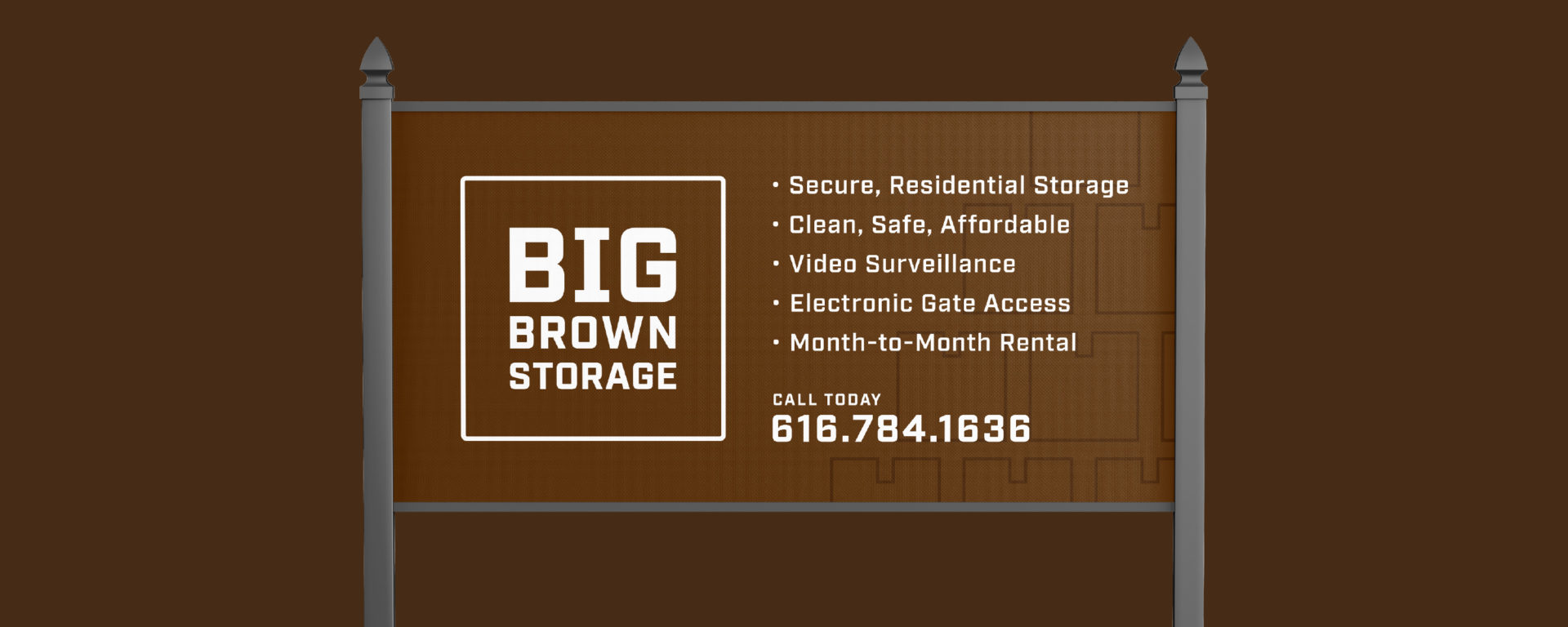 Conclusion
Deksia actively runs its marketing tactics for Big Brown Storage and will continue to help it achieve its goals.
Now, the team at Big Brown Storage has confidence they will reach their goals and see a successful year (and many years to come) of business. They feel more empowered than ever before with the amount of control they have over their marketing, and in turn, they have more control over the success of their business.
Let's start making a plan to unify your marketing to reach your goals and maximize your investment.