How To Get Started With A Brand Video
How To Get Started With A Brand Video
A strong branding campaign is one that tells a story that is relatable and connects with their audience. From a brand video to website design to photography, it is important that we tell a story every step of the way.
Thanks to social media and the rise of technology we have even more tools to express our story to our audience in an easier and more efficient way.
A great way that brands have adopted to tell stories is through brand videos. They are a great way to get live action footage of your brand's services and benefits, your customer and employee's experiences.
Having a strong brand video can make it or break it for your brand strategy campaign, that is why we have outlined the 4 essential steps for the creation of any great brand video.
Step #1: Figure Out The Scope of The Project
Before you even pick up a camera it is important to understand the magnitude of your project. Talk to your client and make sure that all the goals and expectations are clearly outlined. You want to make sure that you have a good idea of how much work this project will entail, what the budget restrictions are, how big your client wants your project to be, what is included in your budget and what isn't etc.
For example, for a landscaping client it is important to show their potential customers all their project locations. This means that with multiple project locations we have to move around, take more pictures and shots, and possibly talk to several clients and employees. With all of these factors in mind, you know that your budget and expenses will probably be higher than normal.
On the other hand, if your client has one location and all of their employees are based in the same office, this will allow you to have all your shots taken in a couple of days, which means that your project will be budget friendly.
As excited as you might be to start a new project, it is fundamental for you and your client to understand the magnitude of your project and how it will affect your budget.
Step #2: Pre-Production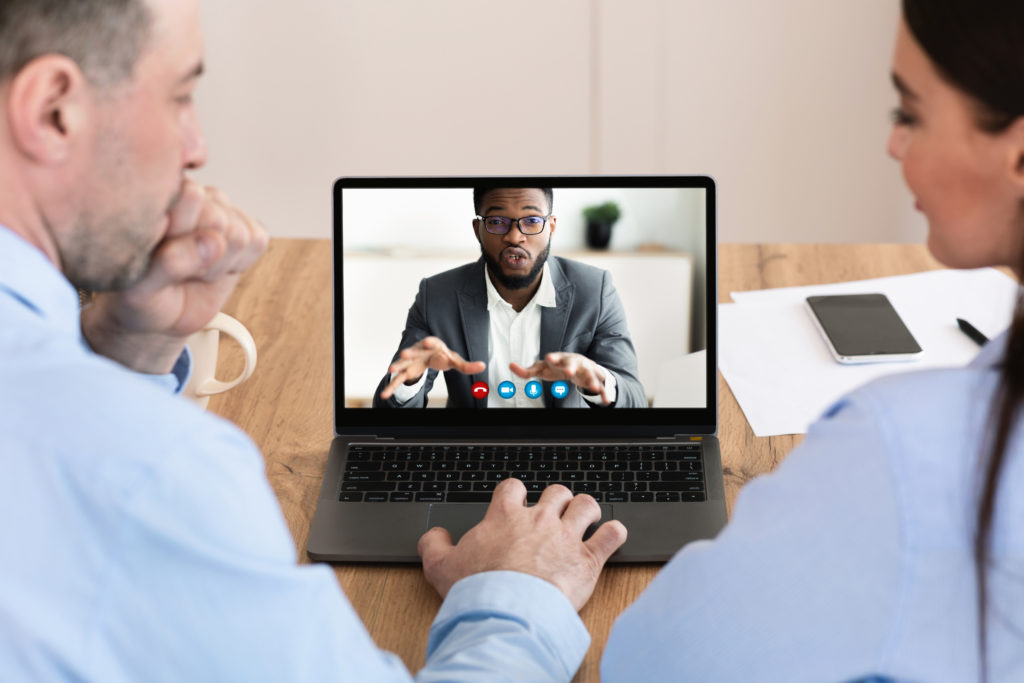 After you understand how big your project is going to be you can enter the pre-production phase. Here you will be able to clearly outline the expectations you have for your project. You can figure what kind of content you will want. Does your client want to focus on their services and benefits? Do they want to highlight different customer and employee experiences? All of these questions are important to target your content into a specific message for your audience.
It is important to note that if you will be working with other people for interviews you should keep them on the loop of what is going on. They should also know what the expectations and goals are for the interview, this will help you and them to complete your tasks in hand efficiently and make the most of everyone's strengths.
This is also a good place to start sketching out what each shot of your video will look like. This will give you a glimpse of what the video should look like at the end of your project. This makes your production days efficient and easy to follow the story arc your client wants.
Step #3: Production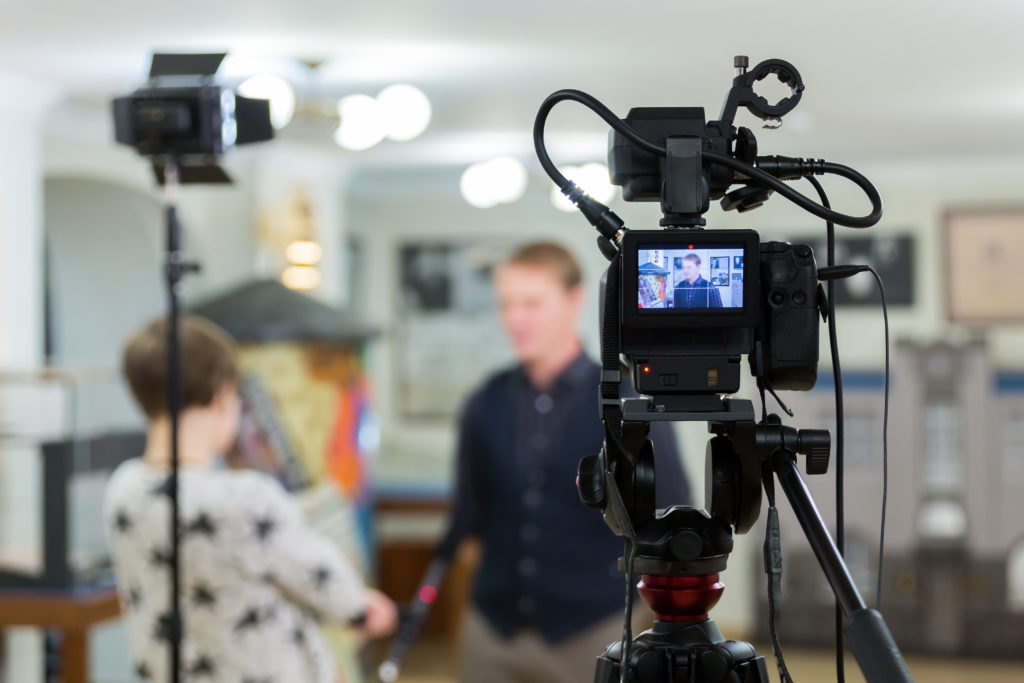 It's finally time to pick up your camera! With all the information you have already laid out during pre-production this part of your project should be a breeze.
During this stage of the production process you will be able to go on location and help shape staged scenarios that fits your project's goals and budget.
All of this is possible thanks to the proper usage of professional equipment such as lighting and cameras that help tell your story.
It is also during this stage that you take care of b-roll content and interviews to help shape your story even further. These are all factors that you should be taking in mind during the production time to make sure that you are on track to meet your goals and budget.
Step #4: Post Production

Post production is an important step into making your projects stronger and more relevant to your audience and client. This is the point in production where you take all of the assets that you gathered during the shoot and build the narrative that your client wants.
It is time to use all of the interview and b-roll content and make it into something sellable for both your audience and client. It's time to get your creative juices flowing and make something exciting for people to watch.
This is also the time when your client gets to see the project you have been working on for so long. They give you feedback and you work with them. This step is full of communication and collaboration between you and your client. Even though it is a tedious process, the results will hopefully be rewarding.
CONCLUSION
Getting started with a new brand video project might be overwhelming but following these simple steps can help your project start on the right track. The visual aid of a strong brand video your branding strategy projects will help boost the success of any project you might have in front of you.
These tactics will help you stand out from your competitors on any platform you decide to promote your services.
Still not sure how to get started? Check out what our experts at Deksia have to say about developing a strong brand video.