3 Steps to Build Your Brand Promise
3 Steps to Build Your Brand Promise
Your brand, if strongly crafted, is what inspires people to feel connected to your business. Your brand promise is the crux of the relationship that customers will have with your brand.
It's important to narrow in on a brand promise that stands for something; that goes beyond the name of the company. Your organization has an established brand, but does it have — and can it deliver — on a brand promise?
What is a Brand Promise?
So, what is a brand promise? How is it different from a slogan or mission statement?
A brand promise is a brief statement or phrase that reveals what a consumer can expect from a brand across all touchpoints. It isn't necessarily explicit or customer-facing. In most cases, it's more of an internal mantra that's shared with employees, investors, and business partners.
Rather, a brand promise serves as a company's foundational value and should inform every aspect of its work, from its messaging to its customer service. It should be central to your company; something that remains constant as it grows and evolves.
If you've built a strong brand identity with clear messaging, your target audience could probably assume what your brand promise is, or at least understand the essence of it.
Why Should You Have a Brand Promise?
A brand promise will help to…
Communicate what internal and external stakeholders can expect from your organization
Gain consumer trust
Serve as the foundation of company operations from the consumer's perspective
An important thing to note though, is that promises are meant to be kept! If your company reliably follows through on their brand promise, your customers will reward you with their support. However when you break the promise, it can affect your reputation and revenue.
For instance, if your brand promise is "Innovation at every turn," and your company hasn't come out with any novel products or services in the last five years, you risk deterring potential consumers.
The most common types of brand promises are:
Emotional: A promise appealing to emotion.
Action-based: A promise tied to a specific action.
Social: A promise based on ethical or social responsibility.
How to Build a Brand Promise?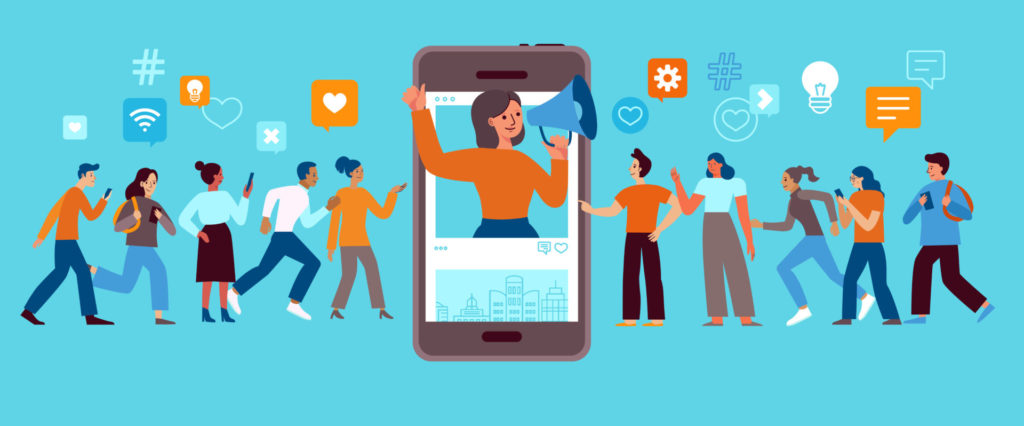 Focus on Your Audience
Your brand promise outlines your commitment to your audience. In order to determine what your promise should be, your first step is to identify what your audience wants from you.
Think beyond your products and services. This should be specific to the experience you're providing.
For instance, Planet Fitness's brand promise is based on people's reluctance to join the gym for fear of judgment and embarrassment. The brand, in response, promises to create an environment that encourages people at all fitness levels to go to the gym and feel comfortable working out.
Another goal of your brand promise is to differentiate yourself from your competitors. What makes you unique? Is it your customer service, your product, your mission, your values? Use that to offer a promise that's distinctive!
In Planet Fitness' case, the brand did something no one else had done. It addressed the problem with the gym experience, not its users.
Reflect on Customer Touchpoints
Your brand promise is meant to guarantee something to your customers.
As such, you should place yourself in the shoes of your consumers and envision the interactions you want them to have. What are they feeling? What do they have to gain?
Once you put those concepts into words, you'll be able to craft a brand promise that reflects the experience you want to promote.
Make it Unique but Simple
Your brand promise will need to be clear and to the point. You should be able to capture it in a single sentence. It won't necessarily be as fun as a tagline, but it will surely inspire trust and confidence.
If you can't articulate your promise in this way, perhaps you haven't fully fleshed out your brand's purpose. If that's the case, start by asking yourself the following questions:
What should my customers expect from me?
What does my company stand for?
What sets us apart?
Deksia: Be Systematically….Unique
Just as we recommend to brands who are looking to step up their marketing game, we also have our own fleshed-out brand strategy at Deksia.
We engineer marketing strategies for ourselves and our clients that incorporate distinct brand personalities, with messaging and tactics that reflect them.
Plus, we use powerful data to ensure that our tactics are running how they're supposed to. We believe in the power of repetition, and understand that a long-term strategy will require patience.
In fact, our 12-month marketing plans are designed to be repeatable. Their foundation is always consistent, but we're continuously looking for ways to improve them.
Learn more about our branding services how we can make your brand's marketing strategy work more effectively!
Are you struggling to establish a strong brand with personality, integrity, and pull? Check out the some tips and advice from our marketing experts.