5 Brand Strategy Examples That Will Inspire You
5 Brand Strategy Examples That Will Inspire You
In the business industry branding is everything. You can't think about McDonalds, Coca-Cola and even Starbucks and know exactly what their brand image is. This is because these businesses have made their image relevant to their customers and their emotional and physical needs.
Brands are what sell products and services. Unfortunately, entrepreneurs tend to throw brand and logo together at the last minute. When you have many other responsibilities to think about when starting your business, it is easy to forget about what some might consider "fluff".
This is a mistake!
To ensure that your brand is sending the right message to customers, it's important to take the time up front to determine who you are and develop your big idea in tandem with your brand.
3 QUESTIONS TO ASK ABOUT YOUR BRAND
When considering what type of brand your company is, try asking yourself these 3 questions: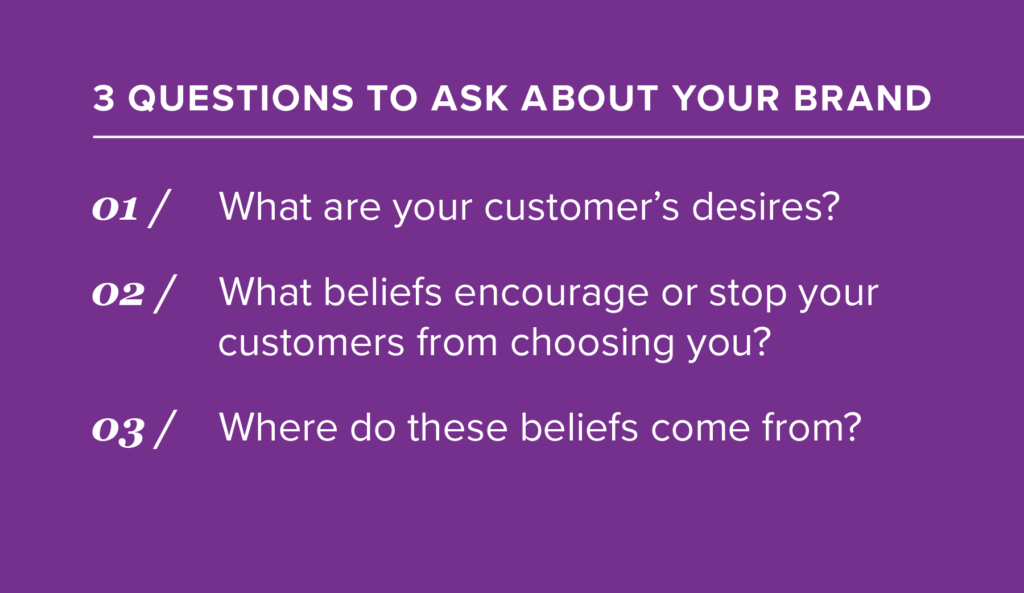 Believe it or not, brands are a reflection of the people within it, therefore they have human characteristics. "Humanizing" your brand will allow you to connect with your audience in a deeper and more meaningful way.
Not sure how to "humanize" your brand? Don't worry, this is a problem that many organizations and firms go through! One easy way to tackle this giant is by thinking about archetypes.
What Are Archetypes?
An archetype is built upon the most fundamental human desires, values and psychological forces. They personify values, instincts, emotions and give life to your brand in general.
We rarely feel attachment or loyalty to the products we buy and the services we consume. But when we do manage to create that emotional connection with a brand it's because it most likely aligns strongly with one of the twelve brand archetypes.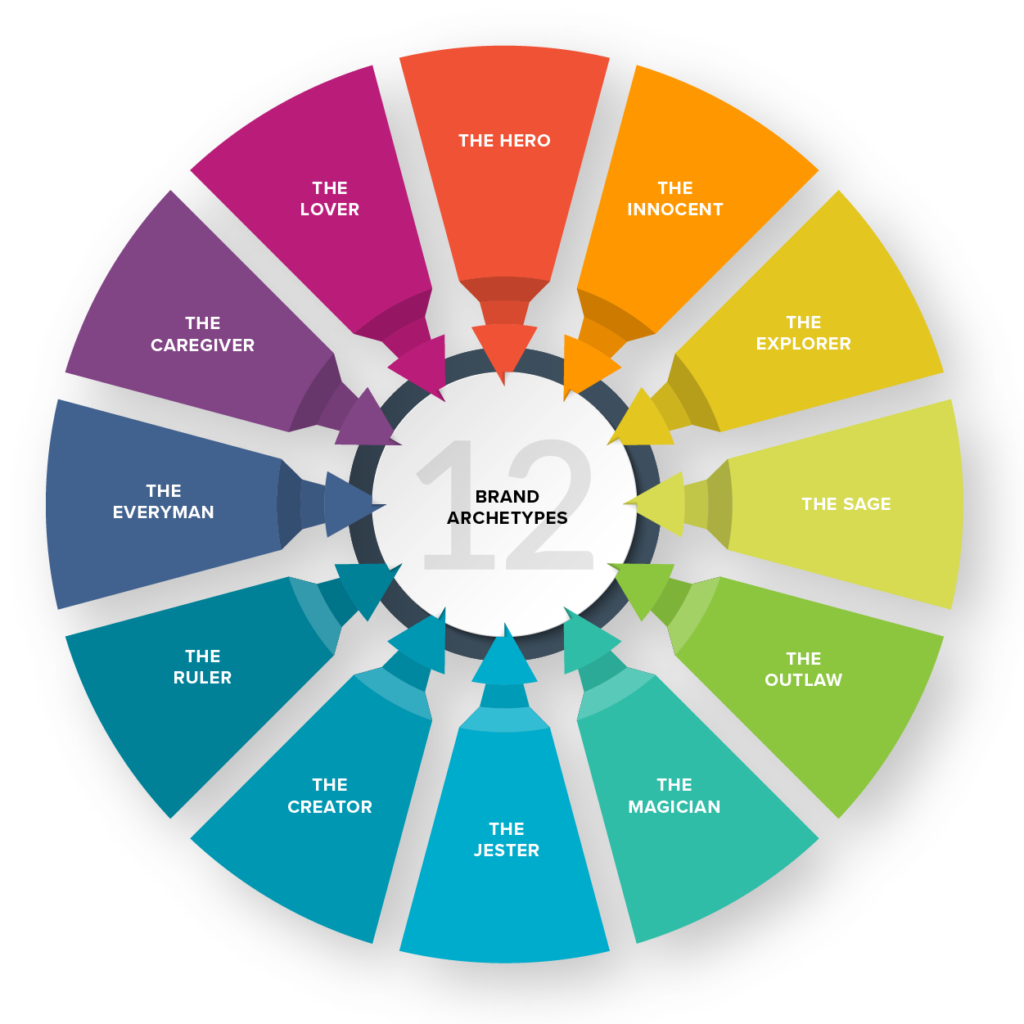 Check out these 5 giants who used their archetypes to create a killer brand strategy.
#1 Think Different
Apple is by far one of the most popular and famous companies that have managed to take their brand image to the next level. It could have been easy for them to piggy back their brand image on the quality of their services, instead they decided to innovate.
Apple can be considered to be part of The Creator archetype. Just like the magician, they make dreams come true, but they use innovation to bring them to reality. The Creators tend to be trends setters and are constantly striving to be and do the best.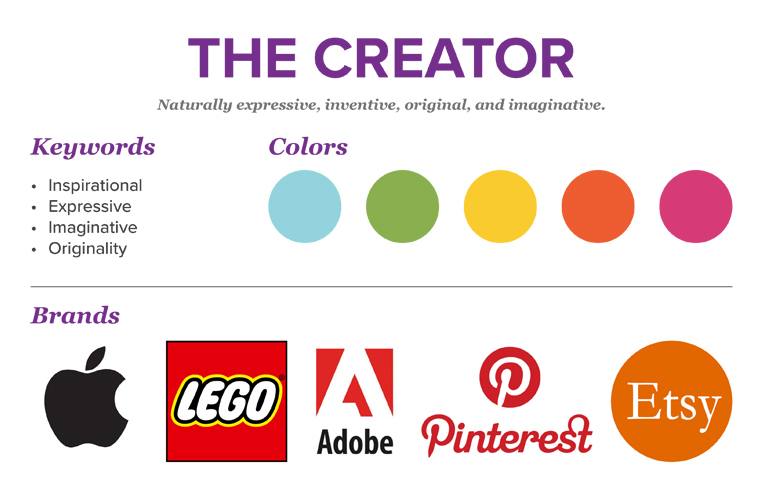 A great example of their branding strategies is their "Think Different" campaign. They realized that their customers wanted to be great, innovative, game changers and different. They knew that their competitors were strong and could deliver good quality products, so how can they convince their customers to choose them? Through a message of innovation and creativity that was followed by products that look different and work differently.
Apple wants to inspire, and they do so through creative and innovative products that help their customer's dreams come true. They want to show you that not only do they "think different" but they want their customers to "think different" as well.
Apple's "Think Different" campaign is a great example of a business developing their brand image from the inside out. By doing so they have guaranteed customer loyalty and brand awareness in a way that not many have.
#2 Find Your Greatness
Another brand known for tugging the heartstrings is Nike. Nike is a great example of The Hero archetype. Their main motivation is to make the world a better place through being the best version of themselves. They want to show development, growth, mastery, etc.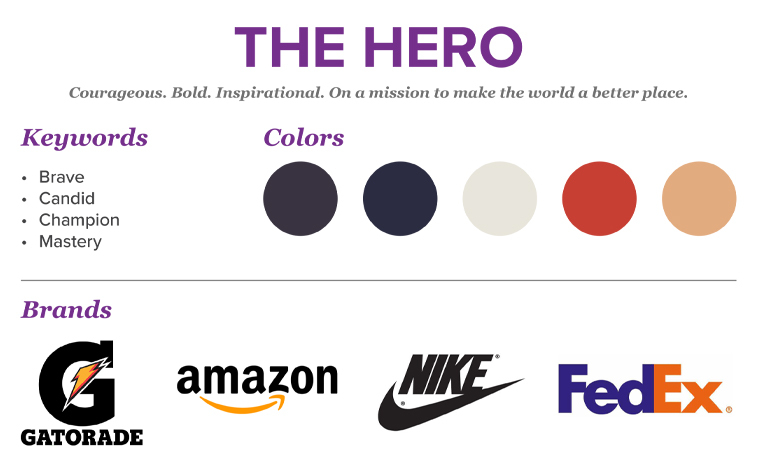 In 2012 Nike launched their "Find Your Greatness" campaign, which was received incredibly well, and aligns perfectly with their archetype. They showed their audience that their products are for the everyday athlete.
Getting your athletic kick going on can be an intimidating task. Nike made sure to remind their customers that anyone can be an athlete in their own way. Anyone can relate to the struggles that professional athletes have, therefore, their products are designed for everyone to feel accomplished and strong.
The everyday athlete needs the right apparel to work out with. Nike provides everyone with the right products for their athletic needs to help them accomplish their personal goals.
They make products that are easily accessible to everyone. With a variety of prices, designs and purposes, the Nike apparel can be worked by just anyone, no matter their age, weight, or social status.
Nike's relatability and sense of belonging created a great brand image for their products. Thanks to this campaign they outperformed Adidas' Olympics campaign. All they did was appeal to their customers' wants and needs of being great and deliver a campaign that demonstrated how their products will help them accomplish this goal.
#3 Tastes Like Home
You might be thinking to yourself, "Great examples, but, they are all massive corporations with incredible budgets. The truth is, it doesn't matter how big or small your business is, you can still come up with a killer branding strategy.
This is the case of AND Union, a small beer crafting company in Germany. Despite their small selection of beers, they have managed to make a name for themselves via their archetype, The Innocent.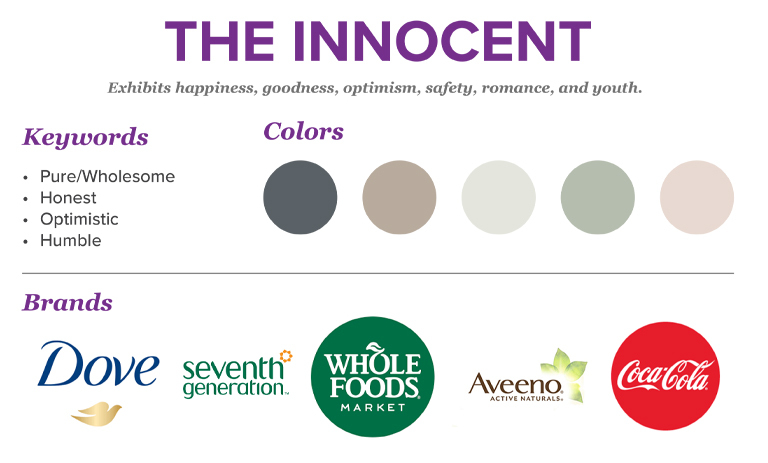 The Innocent wants to have fun while being optimistic and charming. They achieve this through nostalgia and clean humor. They don't want to disturb anyone and believe that everyone deserves to be happy.
AND Union wants to share the importance of family values and traditions in everyday life. AND Union shares wisdom and methods learned through their ancestors while still maintaining a breath of innocence and passion. They do this by highlighting that their products are consumed from Bavarian farmers to the London elite.
They do this through their own modern day beers that stand out from other craft beers in the industry. they give you a little taste of different families' homes while still keeping it modern and fresh.
#4 Be Unconventional
Another great example of a small business creating a striking branding strategy is Notel. This Melbourne based business makes sure to create the perfect tourist experience for their clients through a well thought out brand strategy.
Their archetype is a no brainer, The Explorer. They are fueled by adventure and want to break free from the status quo. They push themselves outside of their comfort and know that their customers want to do the same in their everyday life.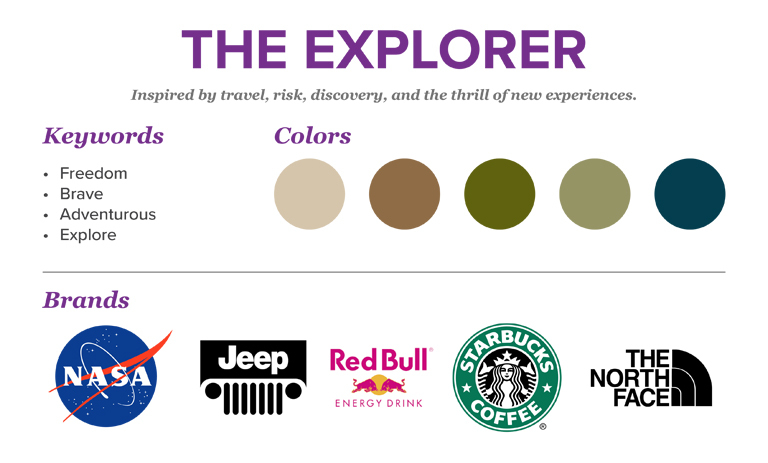 The founder of Notel wanted to give his customers an experience that would take them out of their comfort zone and allow them to be true tourists. Forget about normal hotels and normalcy and experience the city like it is supposed to be.
He accomplished this by creating an unconventional environment full of people who share the same passions to experience the city outside of their comfort zone. Notel provides a hotel-esque service in a way that we had never seen them before. They maintain the mystery behind their services and encourage exploration.
Notel gives an innovative service to those who are attracted to tourism and exploration in an unconventional way. This is all thanks to their owner's views and his own ways of turning them into an innovative idea.
#5 Simplicity and Fortitude
At Deksia we try our best to help our clients understand the importance that an innovative brand strategy has on a successful business. Thanks to the collaborative work between Deksia and our clients we have been able to build a brand image that communicates their values and ideals.
Simfort is another good example of The Hero (mentioned before). As the Hero, Simfort wants to leave it's mark by leaving the world a better place. Simfort accomplishes this by giving its customers back their confidence and dignity. Simfort improves the world by improving how people fit in it, and how they fit with each other.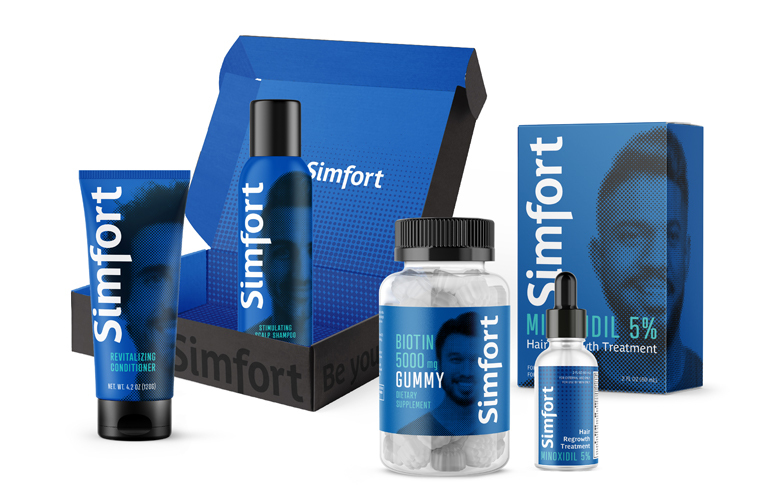 This is the case of Simfort, a hair care company who strives to revitalize and promote hair growth while aiding to their client's confidence and self esteem. Hair loss and thinning are common areas of discomfort and vulnerability in men. Simfort's founders believe that every man has potential to have strength and firmness of both body and mind, a wish that every man has.
They provide products that are targeted to this specific problem that men might experience. The hope is to make men to help them feel accomplished, strong and young, no matter their age. Therefore, their products and services give off a cool and confident demeanor to their clients.
Simfort provides the solution, a shampoo and conditioner that will help with hair loss and thinning. These products will not only solve the aesthetic issues their clients might have, but they also promise confidence and overall scalp health.
A clear vision of the importance that strength and firmness has to men lead Simfort to create a holistic product. They provide a solution to the outside problems while still promoting a healthy perception of one's self.
Conclusion
Brand Strategies can make or break your business' success. While some might think that brand image is mere "fluff" the truth is that is what your potential customers first see. Your brand image helps build rapport with your potential new customers and hopefully start a conversation about your services.
The success of all of the big names in our society have emerged thanks to a successful brand strategy that aligns with their archetypes. This process allows them to connect with their customers on a deeper level.
A holistic approach to branding will provide you with the right words and images to present to your clients. This will eventually lead clients to be loyal to your brand not only because of its results but also for its ability to go beyond the norm.
Taking on this challenge can be scary. At Deksia, we love taking on businesses and helping them deliver the perfect message to the perfect audience. Make sure to contact us for help or questions.