3 Reasons Your Brand Strategy Should Be Design-Driven
3 Reasons Your Brand Strategy Should Be Design-Driven
We know that design tips the scale in a small business's favor. We could just say we believe it does, but the proof is in the numbers: by the end of 2015, Design-driven companies were enjoying one-and-a-half times the market share they were before.
If that's not enough proof for you skeptics out there, here are 3 reasons you should be using design to drive your brand's image:
You'll stand out from the competition.
You might be offering something that's basically the same as someone else, but if your design and branding are superior, it instills trust in current and potential customers.
Picture this: you're at the grocery store and see two boxes of raisin bran side by side. One is a plain cardboard box with "Raisin Bran" on the front; the other is colorful and features excellent photography, showcasing delicious-looking raisins and crunchy flakes with sweet, cold milk being poured over them. The price difference is 15 cents. Which are you more likely to choose?
The box with the better design inspires more trust, and when the price points are so similar, the choice is a no-brainer. If you're the creator of the designer box, you've thought about what your consumer likes and wants, and you've implemented design that speaks to that. Consumers choose a product out of its market because they believe they're getting something of high quality at a reasonable price.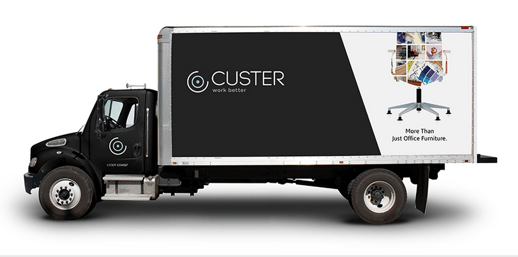 You'll snag more potential clients.
Potential clients almost exclusively drive the creative aspect of your brand, because they're the ones most likely to be driven by things they've seen from your competitors. Business owners must take into account what the potentials find valuable about what you're doing so that you know how to differentiate yourself from the competition. Are potential clients looking for more attentive service, and they're not getting it from other brands? Are they looking for shorter wait times? Faster delivery?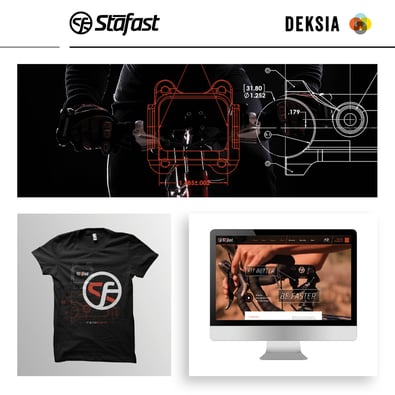 Investigating the pain points of potential clients, and how you can meet or exceed those, can give you insight into new initiatives and new brand ideas.
Occasionally, brands can get stagnant and focus too much on keeping current clients. Typically, businesses want to keep current clients coming back because they're the least expensive customers to keep. Potentials are the most expensive to acquire, but you always need to be funneling more consumers in if you're going to continue to grow your company.
A real-life example of potential customer conversion success from our client pool shows that small businesses like Veenstra's Garage in Grand Rapids can get the most out of their design. Since updating their design in 2012 and creating a more user-friendly brand, their conversion rates for web customers have increased dramatically. For 2016 the business averaged out at a 15.14% conversion rate, with a top conversion of 40.35% in November. Even their average is more than 5 times the national numbers, which sit somewhere around 3% for all industries — supporting the fact that better design is always better for business.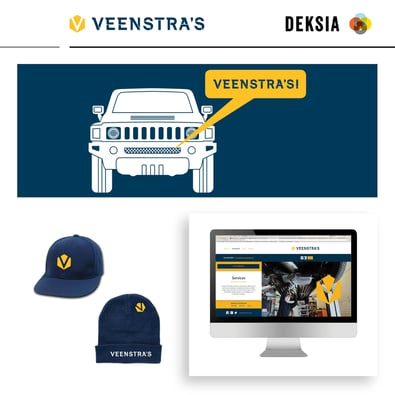 The potentials you get will be the customers you want.
Small business brand strategies that target potential clients are often caused by competition because it can get so cutthroat at a certain level that the margins become incredibly slim — in turn, making it difficult to compete. This is why companies are often now choosing to move in different directions. When you have such narrow margins, it's important to appeal to potentials by making yourself stand out.
Going back to #2, you have to find out what appeals to your potentials in order to differentiate your brand. This could mean anything from price point to lifestyle choices. If you're an auto shop that services $15,000 cars, but you want to service $30,000 cars, you probably shouldn't keep a hand-painted sign that reads "Joe's Body Shop" nailed to the front of the building.
It's important that the brand identity you have matches the customers you want, not necessarily the customers you already have (if you want to bring in a different crowd).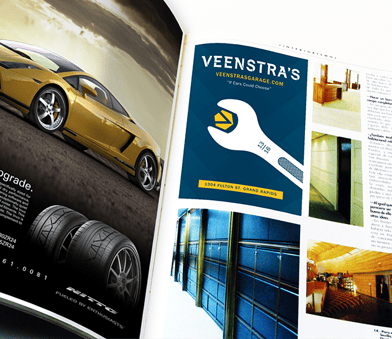 If you're looking to take your brand to the next level and wondering if design is the right route, give Deksia's business intelligence crew a call at 616-570-8111.