A Beginner's Guide To Local SEO
A Beginner's Guide To Local SEO
You are trying to improve your business' SEO but you are not sure where to start. Start your SEO journey with a solid understanding of Local SEO and how it can benefit you!
Even though it is important to look for potential new customers on the internet, you shouldn't forget about being relevant to customers near you. After all, they are the ones that have the greatest chance to generate leads for your business.
You should definitely not overlook Local SEO in order to improve the engagement your content receives. That is why it is important to fully understand the importance of having a strong local SEO campaign.
Here are 6 statistics you must know in order to embark on your Local SEO journey.
Did you know that….
Currently, about 46% of Searches on Google are of local nature.
64% of local customers use search engines and directories as their main way to find a local business.
72% of consumers who did a local search visited a store within five miles.
30% of mobile searches are related to a location.
71% of people say they look up and confirm the location of a business before going to it for the first time.
78% of local-mobile searches result in offline purchases
Less than 50% of businesses have claimed their Google My Business accounts
So what exactly does this mean for your business?
Customers Rely On The Internet To Know About Their Local Businesses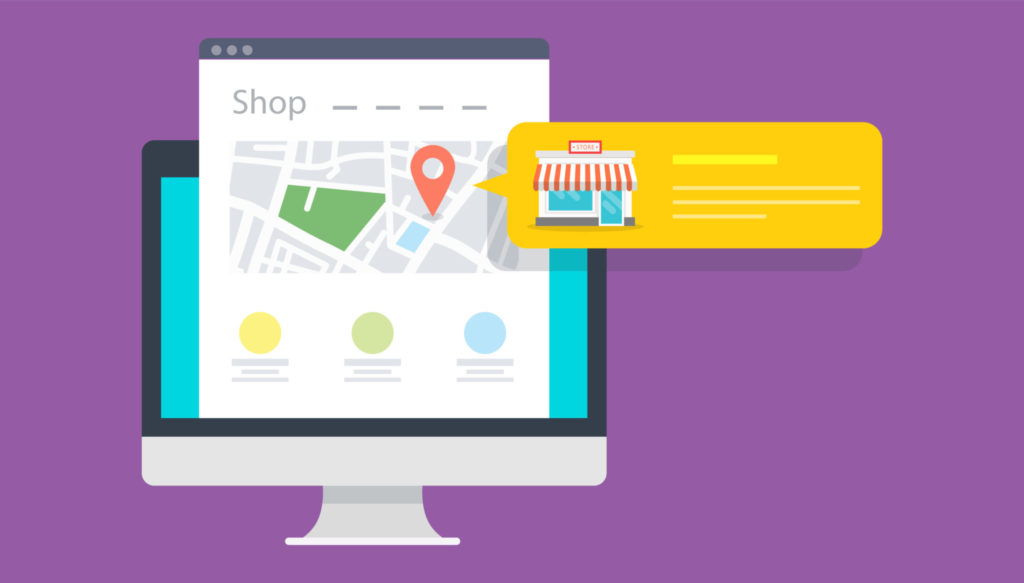 You now know that over 50% of customers rely on Google searches in order to find local businesses. This means that you should be concerned about how well your business is doing regarding its SEO, especially if you have a physical location.
Chances are that if your business appears on the first page search page of Google, you will be generating some good leads. Your top priority should always be on the first page of Google .
If you are trying to improve your Local SEO you will most certainly learn about NAPs (Name, Address and Phone Number). NAPs are extremely important because Google uses them to verify that your business info is correct. Which will lead you to getting one step closer to finding yourself on the first page of Google.
The first page of Google captures 71% of search traffic clicks and has been reported to be as high as 92% in recent years.
The most consistent and relevant pages are the ones that are getting promoted by Google to potential customers. Duplicate pages and information will only set you back on your local SEO organic results. While it might not sound like the worst problem to have to appear on the second page results of Google out of thousands of results, it is not likely that you will generate leads.
Second-page results are far from a close second coming in at below 6% of all website clicks.
Make it your top priority to work yourself up to that first page of SERPs to guarantee that potential new customers will know about your business' services and benefits before they can even think of searching for another option.
Additionally, for local SEO it is important to CLAIM your local business listing on Google, and completely fill out your profile with hours of operation, photos, contact info and more.
Customers trust your online reputation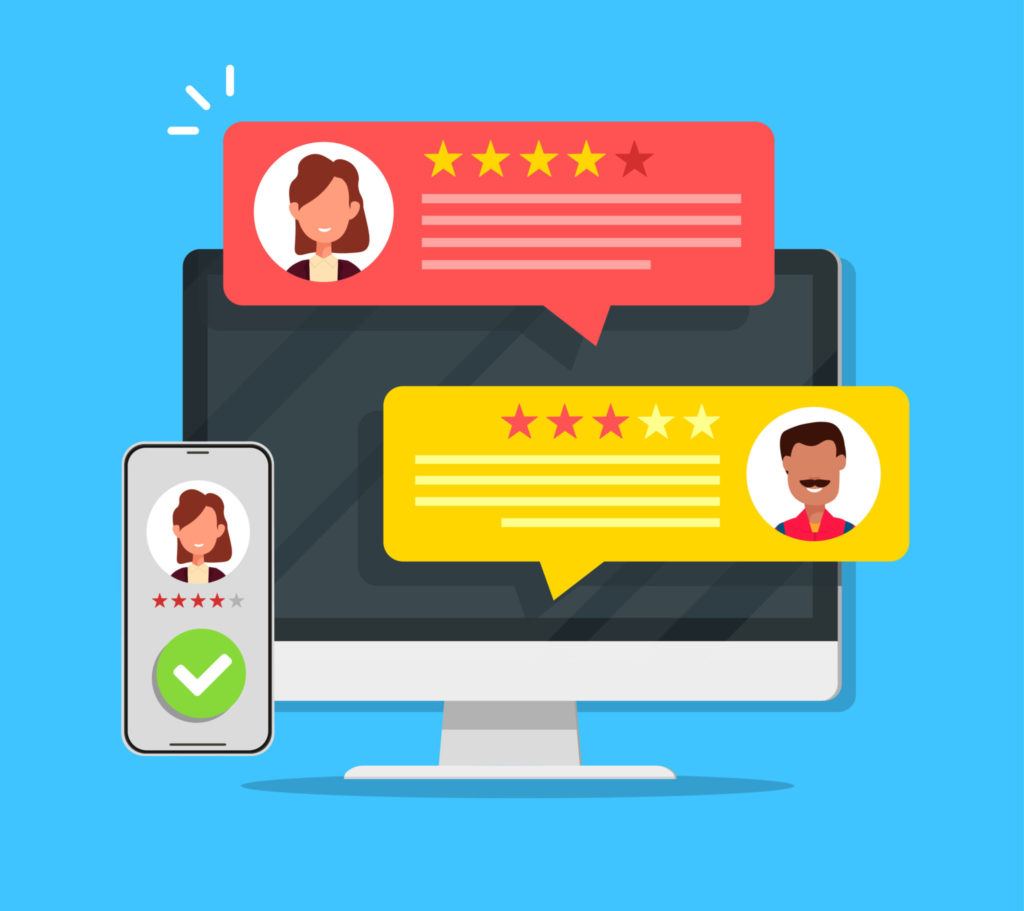 Your online presence can be a deal breaker for a potential new customer. If people are looking up the location of local businesses that means that they are also getting even more detailed information about your business. This is why it is crucial to have relevant, up to date information about your business.
Since 64% of local customers use search engines and directories as their main way to find a local business, your database should be consistent throughout all the platforms you have.
In order to have a successful Local SEO campaign you must be consistent throughout all your platforms. This makes it easier for potential new customers to know exactly what they need to know about your business effectively.
Tools like Google My Business (GMB) make it easier for customers to view information about your business and past customer experiences. This is an easy yet effective way to help you rank higher in local organic results. From requesting and responding to customer reviews to promoting relevant information about your business, GMB is a tool that you shouldn't look over.
Less than 50% of businesses have claimed their GMB accounts, once these are claimed it is even easier to increase traffic.
This way will help you increase the positive interactions that your potential new customers will have with your business based on the information and reputation you are building with your local platforms.
Google flat out tells us to respond to reviews in their support page: Improve Local Rankings on Google. Where they say "When you reply to reviews, it shows that you value your customers and their feedback. High-quality, positive reviews from your customers can improve your business visibility and increase the likelihood that a shopper will visit your location."
Want to make it easier to ask for reviews of your business? Google has a guide for generating a review link directly from your Google My Business page.
Local SEO results in great ROI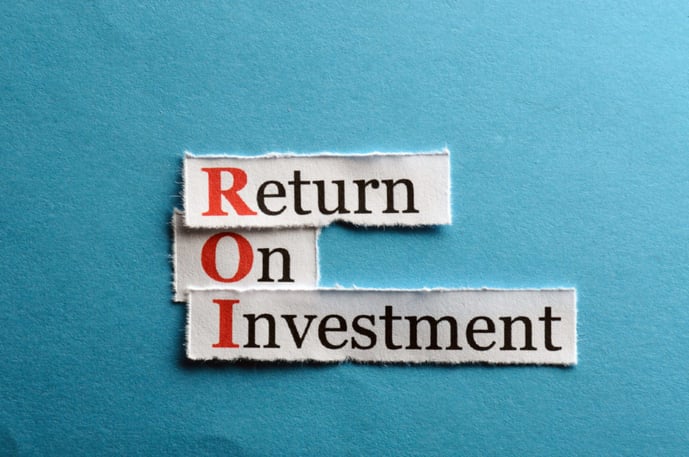 Now that we are all aware of how important your online presence is for your customers, you should know that this leads to a greater return on investment.
Over 70% of mobile searches end up in offline purchases and 72% of people who look up businesses online end up visiting the store closest to them.
Even though you might not understand why exactly you need a great SEO when you deal mostly with your physical location, these stats show that your online presence has a huge weight on whether or not you will get potential new customers. A solid local SEO campaign will allow you to attract new customers that are close to you and that might not know about your store otherwise. It is not even necessary for you to have an online store in order to make your SEO worthwhile, as long as you provide the best information to potential customers your ROI is set for success.
Local search marketing is highly targeted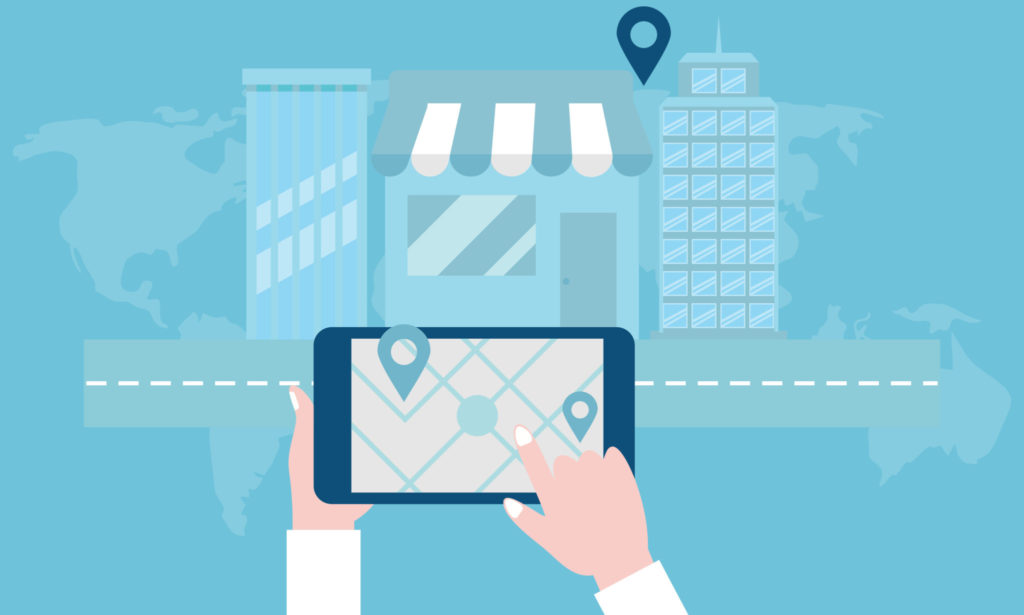 Potential customers tend to go to the stores that are closest to them. Search engines have evolved over the years and they have learned to optimize their search results. They now know that if you search "Car Repairs" on Google you are probably not looking to see what car repairs are but instead you might be trying to look for car repair shops. This is why when you search up the term "Car Repairs" you don't get a Wikipedia page explaining them, but instead you get different ad targeted links, maps, and websites to different stores near you.
All of these options are highly targeted towards you specifically based on past searches and physical geographical distance. Search engine results are highly targeted to everyone's specific needs. When you have a strong local SEO campaign you are a step closer to being relevant to potential new customers.
While you cannot change a user's proximity to your business, you CAN make sure that your company is showing up for these targeted searches, for relevant terms/ categories. You can even increase the likelihood of showing up over your competitor- by increasing reviews, responses, and updates like Google Posts.
How To Get Started?
So after all of this just must be wondering "How do I start the process of developing a strong Local SEO campaign?"
#1 Start With Google My Business
Google is more likely to share content that they can verify, taking ownership of your GMB account is a good way to verify your information for Google. With this account you will be able to use Google Posts to promote your content services even more and maintain constant communication with your customers through reviews.
#2 Location Pages Are Key
This way you will provide your customers with a name, an address, phone number, service hours, promotions, etc. Keep in mind that all of this information MUST be the same across ALL your platforms, this includes social media. You should also make sure that you don't have any duplicate pages or information that is not correct about your website/business, this avoids misinformation.
#3 Track Your Online Reputation And Take Action
Websites such as Reputation.com and Birdeye.com are great sites to track your reputation online. Customers trust your online reputation, therefore, it is of great importance that you track your online presence. This will give you a good idea of where to start on your Local SEO journey,
#4 Be Active!
Any platform in which you can maintain communication with customers should always be on your radar. An easy way to do this is by asking and responding to reviews constantly. This will allow your potential clients to read the positive experiences past customers have had. You will also show that you want to make sure everyone is getting the best service possible. Websites such as Google My Business, Facebook or Yelp help you maintain this communication with your customers.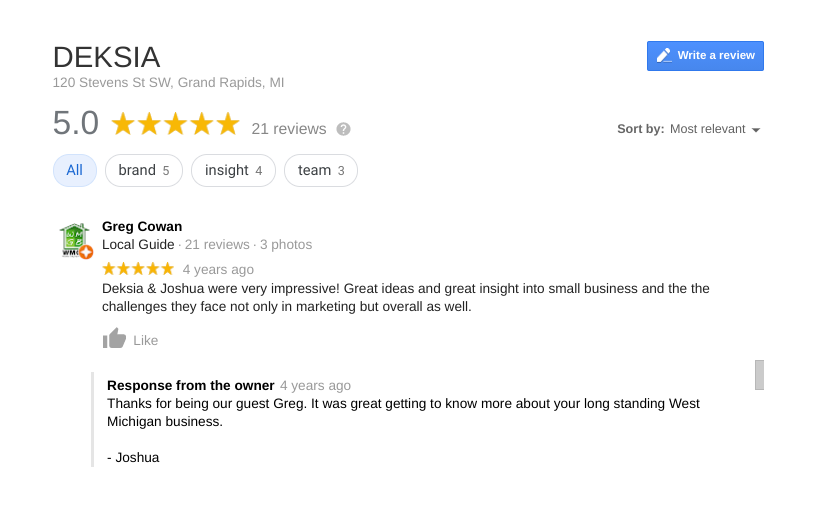 Posting your services and relevant information on Google My Business is an easy way to have Google promote your business and help you rank higher on your Local SEO. The best way to rank higher in local organic results for many different local keywords is by proving to Google how relevant your content is. Constantly promoting your content and showing the relevance this has to your business' physical location will help you achieve this goal.
CONCLUSION
SEO might seem like a foreign language to anyone who has never heard of it before, understanding it is crucial for your business' performance. It's no secret that search engines have a great say on how relevant your business is online, which leads to relevance offline! Knowing that your online presence will affect your ROI should make you want to have a strong SEO campaign.
If you are still unsure of how to start your SEO journey make sure to contact experts like Deksia who specialize in helping businesses improve their SEO campaigns for future success.