8 Digital Marketing Stats from 2021 (And How To Leverage Them in 2022)
8 Digital Marketing Stats from 2021 (And How To Leverage Them in 2022)
Digital marketing is a complicated beast. The field involves a lot of moving parts, big key players, near-infinite users, and an overwhelming amount of data. This can be especially hard to sift through for small businesses, who don't have the massive marketing budgets that huge corporations have.
Business owners want to know what's affecting their chance at getting a slice of the digital "pie", so we've put together these 8 stats about digital marketing to help clear up some of the data. Check them out and think about how they could affect your business in 2022 and beyond!
Digital Advertising Spending is Not Slowing Down
Unsurprisingly, digital advertising is growing instead of shrinking. In fact, according to the Wall Street Journal, digital advertising will have accounted for 64.4% of all advertising in 2021.
Additionally, a study from eMarketer found that digital advertising spending will have increased 25% in 2021 from 2020. Further, entertainment, retail, and CPG will all increase their digital ad spending by more than 30% this year.
It's safe to say that digital advertising is a safe place to invest. It's not a fad, it's not a trend, it's a whole industry of its own that brings reliable, powerful results—especially for small businesses.
Google is Still a Giant; it's the Place for PPC and Digital Advertising (Nearly 40% of the Market)
Google is without a doubt an absolute beast of a digital advertising platform. It captures an insane amount of traffic due to its ability to deliver targeted, predictable, and decently affordable advertising. There's not a big barrier to entry; small and big businesses alike can find a place on the platform when they're smart with their spending.
eMarketer reported that Google will capture 38.1% of all the global growth in digital advertising spending this year. The result? $146.12 billion in ad revenue.
Paid Search is Still in High Demand (Up 39%)
Seeing that Google pulled such huge ad revenue results in 2021, it's no surprise that paid search advertising is still in high demand. In fact, spending in this category went up 39% in 2021, accounting for $98.6 billion in total.
Once again, it's not surprising that this category is growing. Obviously, big players and large corporations have a leg up, but the platform allows for very local and niche advertising that small businesses can run with.
20% of Ad Budgets are Spent on Social Media Advertising
Social media advertising is growing, and fast. According to Forbes, social media ad spending increased 36% compared to last year, totaling $58.8 billion.
It's positioned to really change advertising. In fact, Zenith—part of the advertising holding company Publicis Groupe—predicts that global social media advertising will actually overtake television ad spending next year. This makes sense; the social media platforms offer much better ROI, metrics, and control than traditional TV advertising.
TikTok Ads are Here to Stay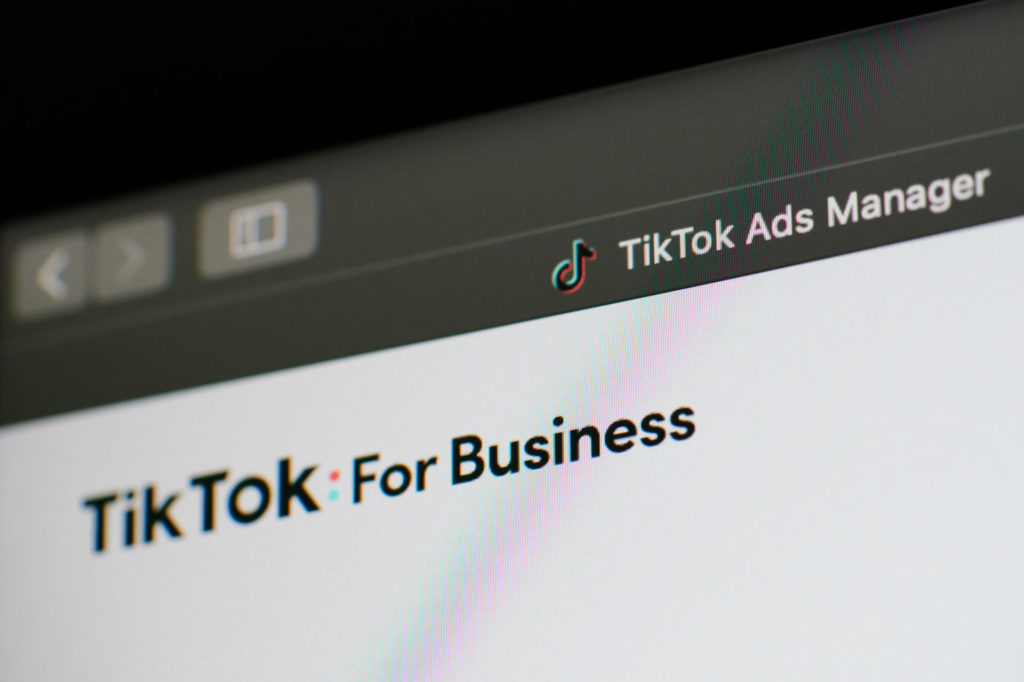 Interest and engagement with TikTok ads are exploding, as is the platform itself. According to explodingtopics.com, online searches for "TikTok ads" are up 102% from last year, and up 375% in the last 2 years.
Needless to say, as the platform grows, advertising spending will likely grow too.
Traditional TV Advertising is Still Hanging On
Though social media advertising is poised to overtake traditional TV advertising in the near future, traditional TV ads still have a place in the market. In fact, TV advertising actually grew in 2022.
According to Forbes, video advertising came in at $81.9 billion in 2021, an increase of 12% from 2020. National broadcast and cable television are still growing too; they generated $39.9 billion in 2021, an increase of 7% from 2020. The veterans of the industry are refusing to tap!
YouTube & Twitch Advertising is up 47% from 2020
This stat comes from Forbes again. Again, these platforms allow a pretty decent degree of control over audience targeting; making them a great choice for higher ROI than traditional advertising. It should be noted that smaller businesses would likely not find as rich of success on Twitch compared to YouTube, as Twitch has a narrower and more niche audience than YouTube.
YouTube is exploding as a platform, too. It's the most visited site in the world, and the second-most visit site in the U.S., according to Ahrefs.
Less Than 1 out of 10 Businesses Have Their Own YouTube Channel
Unfortunately, a vast majority of businesses (91%) don't have a YouTube channel, according to brandwatch.com. As previously mentioned, the platform is massive; it's the most visited site in the world. This means that most businesses are missing out on a huge opportunity for organic growth and engagement, as well as digital advertising, with YouTube ads.
Conclusion
As we've seen, digital marketing is growing rapidly, along with the platforms that support it. In fact, some smaller sub-sets of the industry such as social media advertising are positioned to overtake long-standing industry giants like traditional TV advertising.
Digital advertising continues to prove its value through targeting, analytics, great ROI, and ease of access. Small business owners can especially benefit, especially when guided by a marketing partner that has the data, experience, and systematic expertise to turn digital advertising into an ROI-generating machine.
Deksia is the expert marketing partner you need. We offer a full suite of digital marketing services, backed by proactive strategies that keep your business ahead of the curve. Be systematically seen, heard, and found on the web by teaming up with Deksia.
Contact us and let's talk about how we can work together to bring prospects into your marketing funnel!
Not sure how your brand strategy is affecting your business or how to revamp your sales and marketing processes? Check out what our experts have to say!
Struggling with Sales & Marketing? Here's 3 Key Brand Strategy Tips to Set You Up for Success
What is Brand Strategy, and How Should it Affect Your Business?