Yello Dumpster – Full Rebrand and Strategy Leads to 54% Growth
Yello Dumpster – Full Rebrand and Strategy Leads to 54% Growth
CHALLENGE
Yello came to us as Hietala Hauling, a roll off dumpster rental company that had recently changed hands. The new owner was looking for a way to revamp the brand's identity, create stronger recognition, and increase revenue.
INSIGHTS
Through our full brand audit and in-depth analysis, we determined the current brand's largest flaws: low recognition and a reputation for poor customer service.
SOLUTION
A complete rebrand transformed Hietala's weaknesses into strengths. The new brand, Yello Dumpster, features standout design and better-than-ever customer service.
RESULTS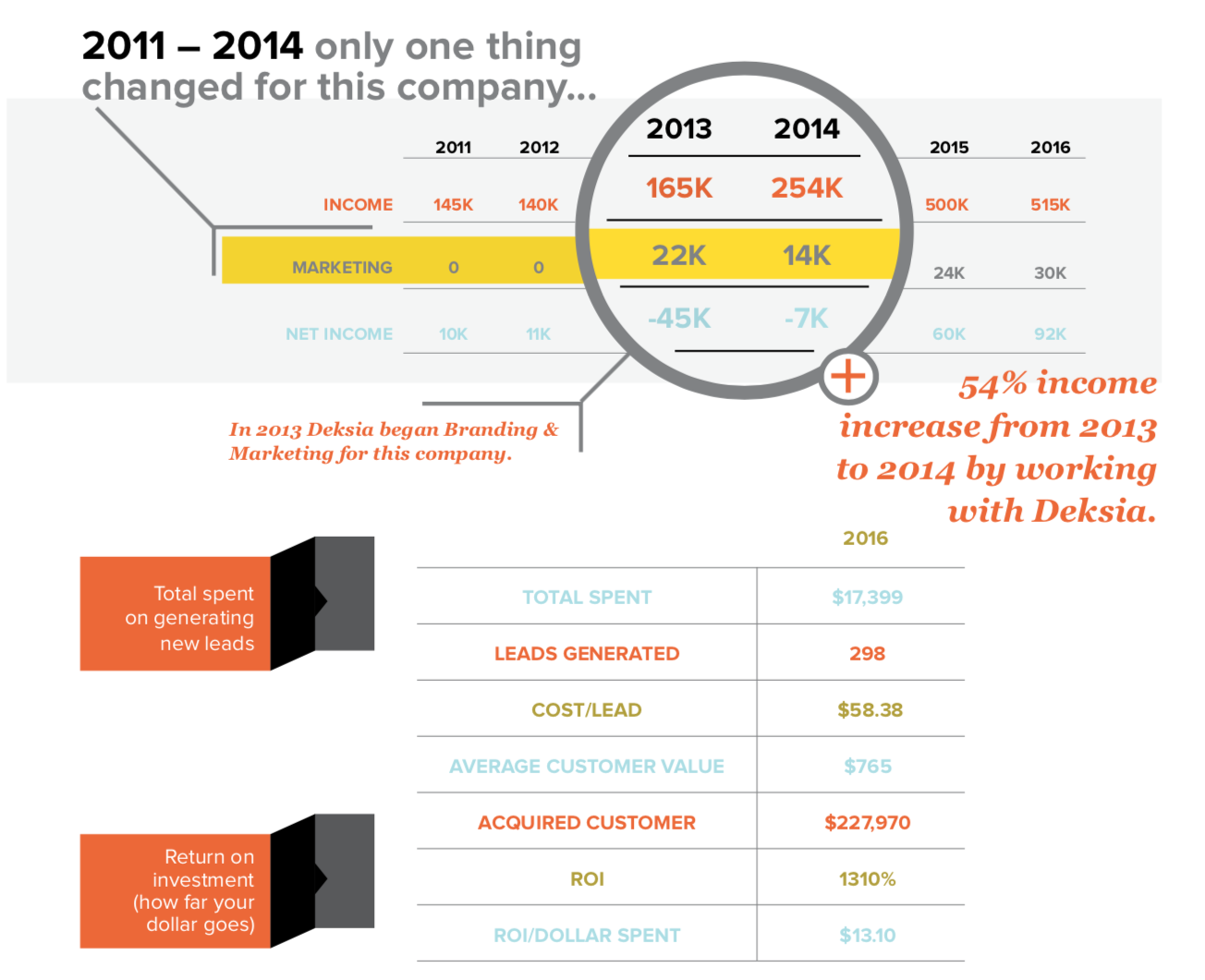 ---
Brand Identity, Development, Interactive
Big Idea: "Simple and Quick"
Through an easy online ordering process and helpful customer service, Yello makes ordering a dumpster fast and painless.
Brand Naming
A combination of the cheery color and a friendly "hello," the Yello name is simple, memorable, and familiar.
Logo, Design, and Color
In an industry dominated by subdued colors, Yello embraces a completely original design style and color palette. Bright yellow dumpsters create brand recognition that sets Yello apart.

Website Redesign and Digital Marketing
Yello's updated web design centers on the streamlined dumpster ordering process. A highly optimized digital marketing campaign using paid search, SEO, and AdWords drives traffic to the new site.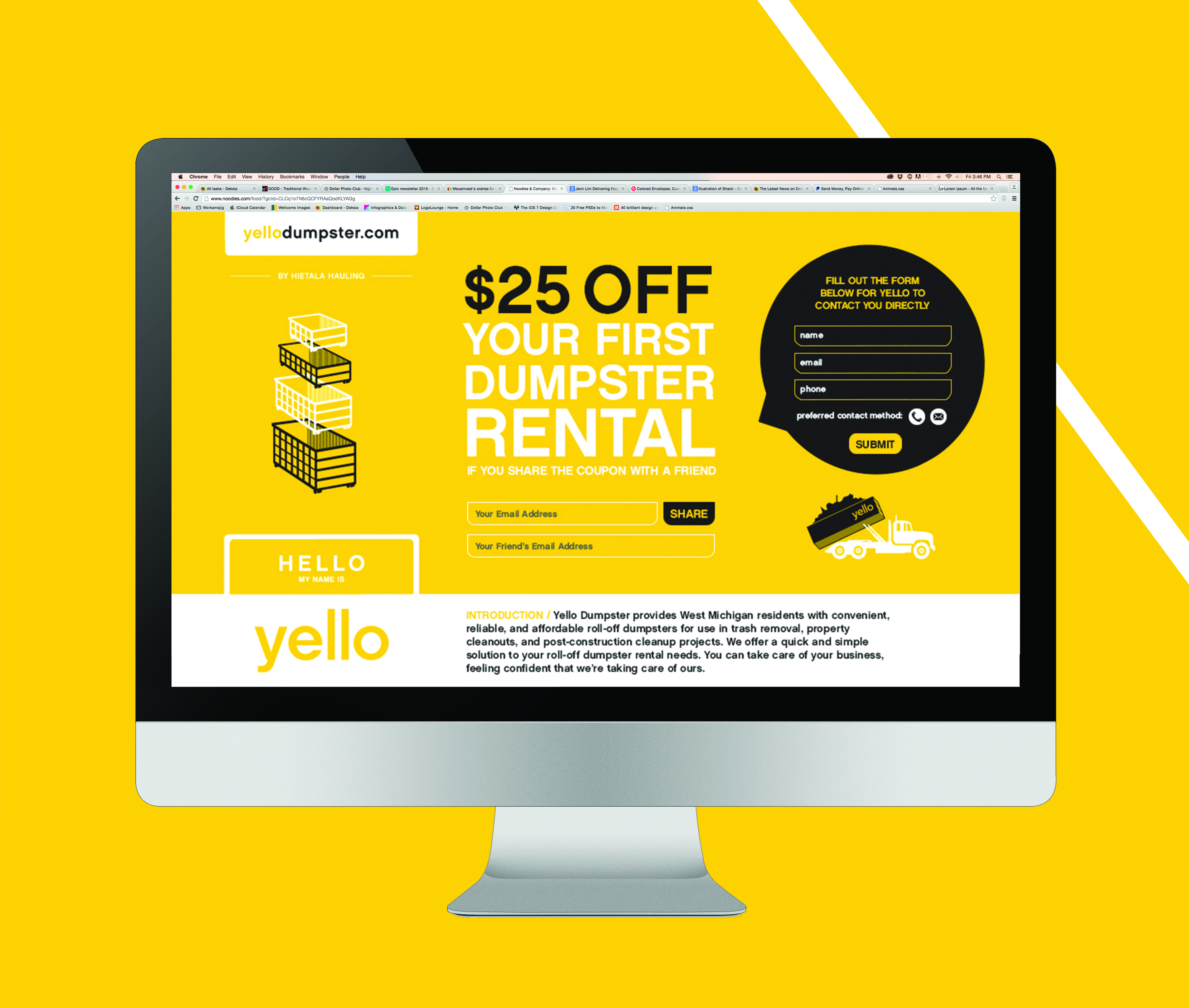 Apparel and Environmental Design
Employee apparel features the Yello logo as name tag. With an approachable feel, the design establishes a customer relationship right off the bat.